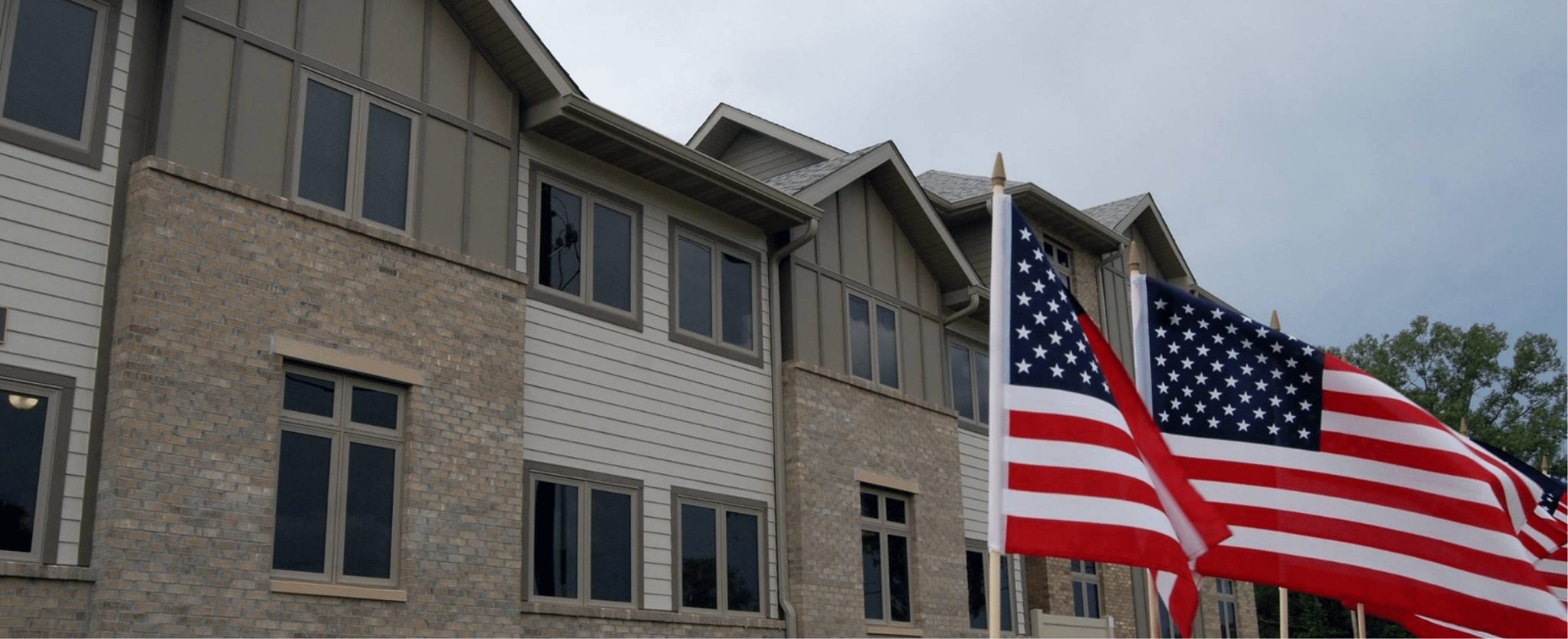 Newly constructed in 2016, the Patriot Place Apartments provide permanent housing to homeless Veterans participating in the HUD-VASH Program.  The Veterans Affairs Supportive Housing (VASH) Program is a partnership between the Columbia Housing Authority and the Truman VA Hospital.  The CHA provides the housing assistance and the Truman VA provides supportive services to the Veterans living at Patriot Place.
The Patriot Place Apartments contain twenty-five (25) fully-furnished one-bedroom apartments and a community room, computer lab, and laundry facilities.  The apartments also include an office fully staffed by a Supportive Services Coordinator from the Truman VA.  The building utilizes energy-efficient construction, appliances, and H/VAC to create an energy-efficient building.  Utility services are provided at no cost to the Veterans.
Welcome Home Emergency and Transitional Shelter
The Columbia Housing Authority and the Truman VA have also partnered with Welcome Home to co-develop this site to include Welcome Home's new emergency and transitional shelter for homeless Veterans.  Homeless Veterans can receive shelter at Welcome Home while they are waiting to receive permanent housing through the VASH Program.
Patriot Park
The southern half of the property contains Patriot Park, which includes "The Green Acre," a community garden and chicken coop, a garden path, and "Pooch Park," an off-leash area for dogs. An orchard was planted in the fall of 2017.  The Green Acre Gardens are a joint venture with the Columbia Center for Urban Agriculture.
The Patriot Place Apartments were constructed with financial assistance from the following organizations:
Missouri Housing Development Commission
Federal Home Loan Bank of DesMoines
Missouri Foundation for Health
Veterans United Home Loans
Shelter Insurance Companies
The Columbia Housing Authority